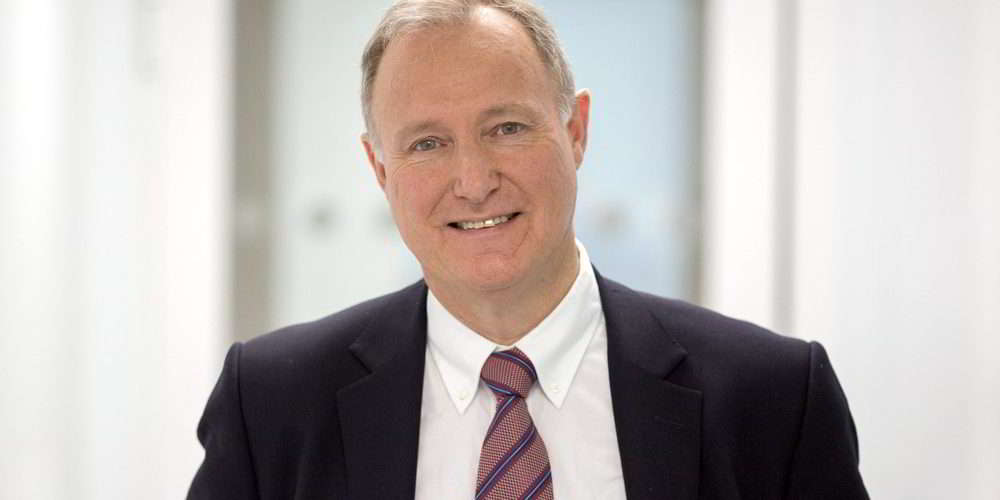 Mr Tony Rutherford is the Medical Director at IVI UK's flagship clinic located in the heart of London's prestigious health district on Wimpole Street. Mr Rutherford has over 30 years' experience in Fertility and Reproductive Medicine and is a highly respected leader in the field of research and medical advancements, publishing over 100 peer reviewed articles. Mr Rutherford, currently a Member of the Human Fertilisation and Embryology Authority, and a former Chair of the British Fertility Society, is dedicated to providing patients with the highest quality of care combined with evidence-based medicine.
How did you first become interested in the field of Fertility and Reproductive Medicine?
The early stages of my training were in general Obstetrics and Gynaecology, but when I worked at the Hammersmith Hospital between 1985-88 I trained under the inspirational guidance of Professor Lord Robert Winston and his colleague Raul Magara. This was in the very early days of IVF, where real advances in practice made IVF what it is today. It was great to be part of this adventure, and really focused my thoughts on specialising in reproductive medicine, to continue to invest my energies into furthering research and advances in this field.
What is it that attracted you to joining the IVI UK team?
IVI is internationally acclaimed and known throughout the professional medical field as a leader in assisted reproductive medicine. When I was told that IVI was coming to the UK I was attracted to joining this world-leading team due to its dedication to furthering research and medical advances, which helps to maintain and increase IVI's high pregnancy and implantation rates worldwide. This is a fantastic opportunity to be a part of pioneering scientific research with IVI's incredible resources and global research facilities and now bringing this to the UK.
What can you tell us about the new clinic on Wimpole Street?
The clinic is located within a beautiful six storey Georgian town house on Wimpole Street and is fitted with the latest in assisted reproductive technologies, with brand new facilities and state-of-the-art laboratory equipment. We are aiming to provide the best available patient experience with dedicated members of staff, in the medical, laboratory and administration teams, and a peaceful and comforting environment including private ensuite recovery rooms for all patients.
What makes IVI London Wimpole different to other London fertility clinics?
We are proud of the clarity and transparency of the services that we offer to patients. This is demonstrated in our Price List with it's clear pricing strategy. We have created treatment packages so that all necessary prices for treatments, such as IVF and ICSI, are clearly displayed. We provide evidence-based medicine with proven results. We also pride ourselves in our approach to individualised patient care, offering a world class tailored patient experience, putting the patient needs at the heart of all clinical developments.
What do you think are the main challenges today facing UK patients looking for a solution to their fertility problems?
I think that people have so many options when considering fertility treatment and it can be difficult and sometimes overwhelming to know what treatments they should choose, and which clinic to attend. It is important for patients to be able to trust their doctors during this emotionally demanding time in their lives, with the doctors providing real accurate information based on experience and evidence, accumulated through proper research, which allows couples to make the correct educated decision for them.
What do you consider to be the key advances in fertility treatment in the last 10 years?
While the 1980's and 1990's saw huge changes in medical treatment regimens to stimulate the ovaries to provide good quality eggs for IVF, from 2000 onwards, it is the advances in our understanding of the needs of the embryo that have seen pregnancy rates soar. Embryos need low oxygen culture, mimicking what is found in the fallopian tube, in a constant temperature and pH controlled environment. Our ability to adapt our culture techniques, using better culture media, and incubators that can monitor the growth of embryos without the need to remove them from their cosseted culture dishes until the time is right for transfer has led to higher blastocyst formation rates, with better implantation and pregnancy rates. Furthermore, we can now more accurately predict and select which embryo to replace to give the best chance of a single baby, while freezing the good spare embryos using much more reliable procedures, to potentially provide siblings in the future, one at a time!
For any more information about our fertility treatments at IVI UK, please contact us via our contact form or by phoning us on 0333 015 9774