Step 4: Vitrification of oocytes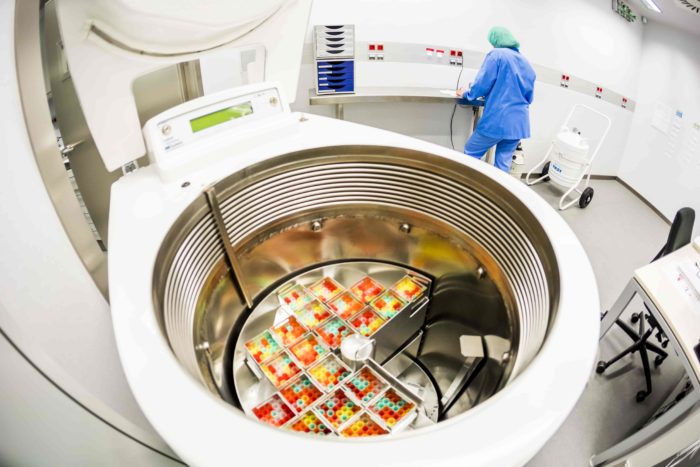 When the eggs, known as oocytes, are frozen, they are treated to ensure they are not damaged during the cooling process. After they are treated, they are placed in protective carrier and immersed in liquid nitrogen at -196°C. The carrier is stored in specific tank which is constantly maintained at a very lower temperature. The tank has a double alarm system to ensure that the temperature remains within the optimum range at all times.
When it comes to utilising the frozen eggs, your prognosis will depend on the number of eggs collected and their quality at the time of freezing. Like any fertility treatment, it is important to remember that freezing eggs cannot guarantee a future pregnancy. However, by freezing eggs at the right time, it does guarantee the possibility of undergoing an IVF treatment at a later stage in life in which you will have higher chances of success.