Oocyte vitrification for cancer patients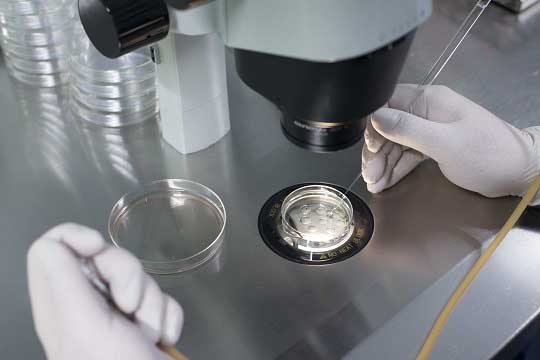 The vitrification of oocytes is commonly recommended for patients with cancer. This method gives them the option of restoring their fertility after their recovery. In addition, they will retain the same reproductive prognosis that they had when their oocytes were initially vitrified upon diagnosis. Patients who most frequently request treatment at IVI to preserve their fertility are women who have been diagnosed with breast cancer.
If you have been diagnosed with cancer, it is important that you are given all the information and advice you need in terms of your fertility preservation options. This should happen as soon as the diagnosis has been made and treatment with chemotherapy is considered.
Like any patient choosing to preserve their fertility, there are several factors to consider. These include age, ovarian function and follicular reserve. However, for cancer patients, we also need to consider the time available before cancer treatment needs to be started, and whether there is permission from the oncologist. The reproductive prognosis will also depend greatly on the number of oocytes which we succeed in vitrifying. While it is not possible to guarantee pregnancy, there will be the possibility of trying to achieve this through IVF.