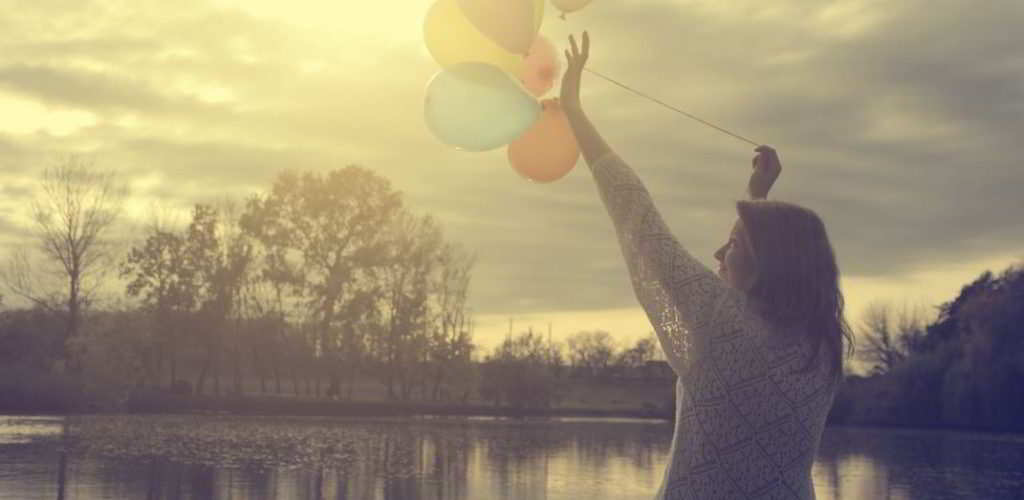 Research has just been published in the prestigious journal Human Reproduction that may set alarm bells ringing for those thirty-somethings hoping to start a family at some point but 'not yet'. The woman heading IVI's Cryobiology Unit, Dr. Ana Cobo, lead a medical research team which has confirmed in starkly revealing terms that 'not yet' is a risky approach to planning a family.
Put simply, women who were 35 or under when they opted for oocyte vitrification, the fertility treatment which can preserve women's fertility for future years, were over 40% more likely to achieve a successful outcome than those who undertook the treatment at over 35.
Our IVI blog article explores the issues around the best chances of getting pregnant for a whole generation of women and examines in detail the treatment itself and how it can be accessed through the NHS or with private fertility treatment in the UK.
How did the fertility preservation research reach its conclusions?
In detail, the research found that those women who elected for oocyte vitrification before the age of 35 achieved a success rate of 94% by obtaining 24 oocytes to vitrify. Amongst those who were over 35, with a similar number of oocytes, the success rate barely reached a 50% probability of full-term pregnancy. There is no clearer evidence that oocyte quality starts to decline significantly around this time and therefore the best chances of getting pregnant is by vitrifying the oocytes at younger ages (at the age of 35 or below). This simple fact deserves to be known more widely, if only because of another telling result of this research. It shows that by far the largest group, 70%, of patients opting to preserve their fertility for social reasons, was above the age of 35 and in fact this group included 15% who were over the age of 40. That means that somehow, the awareness message has been sent but, the age implications and limitations on the oocyte quality haven´t been explained clearly enough.
Of course we've all heard of the friend of a friend who became pregnant at the age of 42, but in reality such occurrences are rare. That's why they are remarkable. It does seem uniquely unfair that for many of us, just at the time that we're making progress in establishing a career, perhaps buying a property, or still looking for the ideal partner to form the basis of a future family, this additional pressure should be part of our lives. But that's the reality. Facing up to it and planning accordingly can, in contrast, lift a lot of the pressure and silence the ever-present ticking of the biological clock.
What is fertility preservation and who is it for?
This is the technique by which a woman can have her unfertilised eggs frozen and kept until such time as they are required in the future. It is the fastest-growing aspect of the work of IVI, still a small proportion of the total fertility treatments available but growing from 2% of all treatments to 22% over the period 2007 to 2017. Not only is fertility preservation the fastest-growing sector in the field, but the technique itself is improving all the time. IVI has pioneered the vitrification method, which is the newest and the one with the best results. With the vitrification technique, oocyte survival figures of up to 97% have been achieved for younger patients up to 35 years old.
The treatment is for two main groups of people. The first is women who for the social, financial or personal reasons we have mentioned wish to delay their family project to some point in the future. They also want to avoid the risk of finding they have left it too late when the right time finally arrives. The second group is where the treatment is indicated for medical reasons, primarily when the patient is about to undergo chemotherapy or radiotherapy for cancer or other conditions, because often such treatments can impair fertility.
In addition there are other people for whom elective oocyte vitrification can be appropriate. As the Human Fertilisation & Embriology Authority states: "Among them are women who are at risk of injury (for example, members of the Armed Forces who are being deployed to a war zone). Or a female transitioning to a male may want to preserve future fertility before undertaking hormone therapy or reconstructive surgery, both of which can lead to partial or total loss of fertility".
How exactly does fertility preservation treatment work?
You could describe delayed fertility treatment through oocyte vitrification as almost identical to the normal IVF process, with the major difference that there is a gap in the middle. The video about fertility preservation on our IVI YouTube channel explains what happens. Here is a summary.
Ovarian stimulation and vitrification
The first stage is the same as for IVF, in which ovarian stimulation takes place in order to obtain mature eggs. These are cryopreserved using vitrification so that they can be used at a later date. The vitrification method involves a very rapid drop in temperature to prevent ice crystals from forming during the freezing process, which is the major advantage compare with the old slow-freezing methods.
The technique preserves fertility so effectively that eggs have the same likelihood of resulting in a successful pregnancy after vitrification as they did before they were frozen.
Interval
This is the 'pause' in the IVF process, during which time the oocytes remain in cryopreservation , storaged under the clinic or hospital safekeeping. As we have seen from the research carried out by Dr. Cobo's team, the best chances of getting pregnant after the lapse of however long they remain vitrified are achieved if the preservation is carried out before the age of 35.
Resuming the IVF process
When the time is right, the IVF process is resumed in the normal way. The oocytes are thawed and fertilised with selected sperm either from the patient's partner or a donor. This step takes place through the In Vitro Fertilisation ot the Intracytoplasmic Sperm Injection (ICSI) method to facilitate fertilisation, depending on the clinical indication. Following fertilisation, the resulting embryos are cultivated in the laboratory for a few days to run checks on their viability. An embryo is then returned to the patient's uterus in line with the regular IVF technique.
How can you access fertility preservation?
In the UK, this treatment may be available on the NHS in some circumstances, and in others would need to be accessed through private fertility treatment at an approved clinic.
According to the NHS, funding is available for women who are having their cancer treatment with the NHS and who meet specific eligibility criteria. If this is the case for you, this will be assessed when your doctor refers you for fertility preservation. If you are eligible, funding will be provided for the preservation of your eggs, or in some cases embryos, for a period of five years. Continued storage after this period may incur a charge. If you think you may be eligible for NHS funding, you should raise this with your oncology or other medical advisor who will be able to refer you to the appropriate assessment process.
In most other cases, including where fertility preservation is for elective social reasons, fertility treatments such as the vitrification of oocytes will need to be accessed through one of a number of clinics offering private fertility treatment.
IVI assisted reproduction clinics in the UK
Since the beginning of 2017, following its merger with the US-based RMANJ network, IVI has been the largest assisted reproduction group in the world. It now has more than 65 clinics in 11 countries. We hold Patient Open Evenings at our IVI UK clinics on a monthly basis. You can come and visit our team of experts for a chat, to have any of your important queries addressed and to have a guided tour of our facilities. If you have any questions about any of our treatments including fertility preservation, this is an excellent opportunity to find out more in an informal and comfortable environment. For more information, have a look at our IVI blog article about our open evenings.
It's also a good idea to browse our website to familiarise yourself with the latest facts and figures about what we offer, our results and what you can expect when you make your first appointment. As for costs, you can also find out what to expect from our summary of prices for various treatments. Our pricing policy is designed to be clear and simple. To make things easier, IVI UK has specific packages depending on the treatment you require. Each package includes all necessary elements and demonstrates how the cost is broken down. If you request additional treatments, all of these are listed in our downloadable price list.
When you feel the time is right to get in touch, do contact us, without obligation, for your first appointment. In the UK, you can call us on 0333 015 9774, or complete our online contact form and we will call you back.
Back in Dr. Cobo's Cryobiology Unit, the research Is set to continue. The oocyte vitrification technique has experienced exponential growth in recent years, and she expects it to continue in years to come. She has concluded that "this requires a detailed and in-depth study of its implications, not only medical, but also social." Millennials take note!