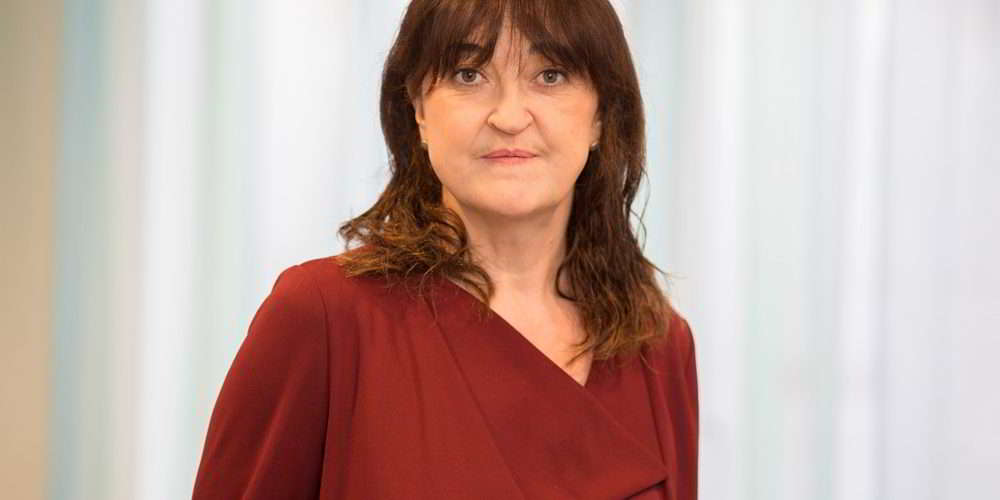 Why do you think the support of counselling is important for those struggling with infertility?
The dream of having a baby of one's own is a natural thing for most people. But nature does not always make the process of getting pregnant and having a baby easy. Patients coming to IVI UK for fertility treatment are often feeling a mixture of emotions, ranging from anxious worry to brimming hope. As IVI UK's specialist fertility counsellor, my aim is to ensure that patients are offered counselling that is friendly and confidential. Patients are encouraged to express whatever thoughts or feelings they are carrying without fear of being judged or left unsupported. It can also be a rare opportunity for couples to open up and express concerns to each other. The role of the counsellor is to listen kindly, and to offer ways to help relieve stress, worry or sadness, so that patients can confidently move on to treatment.
Who is counselling at IVI UK for?
All patients attending IVI UK are entitled to receive counselling. Couples seeking treatment can attend together or by themselves if they prefer.
Is counselling required at IVI UK clinics?
IVI UK requires all patients that are intending to start egg or embryo donation treatment to attend counselling first. For all other patients counselling is strongly encouraged but optional. A first counselling session is included in the cost of your treatment package.
What different counselling sessions are available with you at IVI UK?
There are two different types of counselling offered at IVI UK:
1) Implications Counselling is usually a 50 minutes' face to face session. At IVI London this is held in a dedicated counselling room in a quiet area on the 3rd floor. The purpose of this session is to help patients reflect upon and understand the implications of receiving a donated egg or embryo. Occasionally, a 'known donor' – a patient who is donating either their own eggs or sperm – or a surrogate will also attend implications counselling. It is important for both partners of a couple entering donor treatment to attend.
For many patients using donated eggs may be the only or best chance for them to conceive. The session will explore feelings about taking this step. Becoming the recipient of donated eggs requires letting go of wanting a genetically linked baby, and this may evoke feelings of grief and loss. Do the patients intend to discuss this treatment with friends or family? If successful, do the patients intend to discuss it openly or not with their child? The aim of the session is to try to balance expressing feelings and thoughts about the fertility journey and the choices being made, whilst exploring information that can help prepare the way for informed treatment.
2) Support Counselling is usually a 50 minute face to face session held in a dedicated counselling room in a quiet area on the 3rd floor, or it may be provided by telephone. These sessions offer a confidential space for patients to seek emotional support before, during or after all treatments offered at IVI UK.
It is understood that throughout treatment processes patients may experience stress, ambivalence or distress, especially in the unfortunate circumstance where treatment fails. Counselling support for this is available.
All IVI UK patients are offered one support counselling session as part of their overall treatment fee. Patients that have already attended implications counselling to discuss treatment using donated eggs or sperm are entitled to one further free counselling support session.
What can couples expect at their first counselling session at IVI UK?
All patients seeking counselling are offered a friendly and respectful welcome, in a dedicated counselling space designed to create a relaxed environment. Counselling will provide emotional support and information to help manage stress, and difficult thoughts or feelings that may arise through the fertility journey.
In a couple, are both individuals required to attend a counselling session together?
For implications counselling it is important that spouses or partners attend together. Patients may attend individually for support counselling.
If you're a single woman trying to get pregnant at IVI UK, are you allowed to bring someone for support along to the counselling session?
Yes! It is usual for companions to stay at least initially in the first parts of a counselling session, to support and contribute. It may also be helpful to see the patient on her own for part of the session too.
What do you find are the common emotions that people express when coming to their first session?
Patients attending IVI UK may well experience what has been described as a 'rollercoaster' of emotions. There is often sadness and loss that nature alone cannot provide a much wanted baby, and that help is needed. Fertility patients can be in a state of grieving. Patients may have already experienced miscarriage or long periods of apparent infertility. Sometimes support with managing hope and expectations might be needed when planning for the 'two weeks wait' to see if treatment has been successful.
Thank you for answering all our questions. Is there anything that you would like to add for our readers?
Well, it's always great to hear from patients who are over the moon to be pregnant, or following the birth of a much wanted baby! That's a great result. It can also be rewarding to help a couple to accept and embrace a child-free life too.
Counselling can offer a supportive space to work these thoughts and feelings through, and to prepare patients for their next steps.
For more information about counselling at IVI, please see our dedicated counselling website page. At IVI, we are here to help. If you would like to discuss your fertility treatment options please phone us on 0333 015 9774, or contact via our contact form.