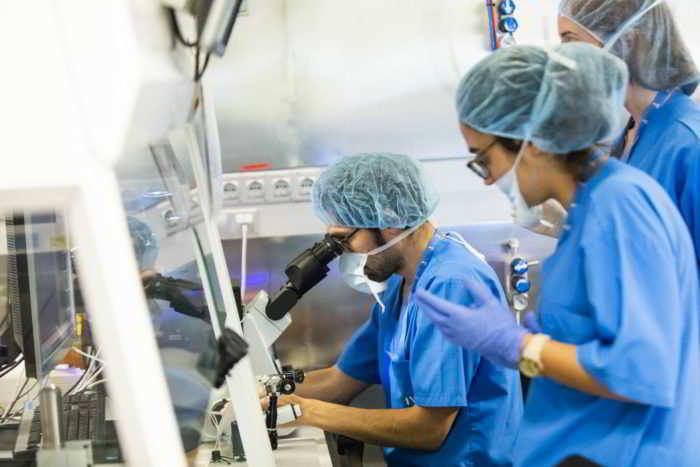 Once the oocytes are obtained, and the sperm from a donor is prepared, the eggs are then fertilized and kept under observation inside the lab until the 5th or 6th day of development.
In the meantime, the woman who will receive the embryo starts treatment to prepare her uterus and increase the chances of embryo implantation.
The preparation of the endometrium requires the administration of hormones, such as oestrogens and progesterone, to obtain appropriate endometrial thickness.
Once the uterus of the gestational mother is ready for implantation, we will select the best quality embryo to be implanted inside the uterine cavity. The Embryo Transfer is a quick, painless procedure that does not require any anaesthesia or recovery time.
Approximately 15 days after embryo transfer, a beta-hCG test will be performed to confirm pregnancy.