1 in 3 women become mothers with IVI after overcoming cancer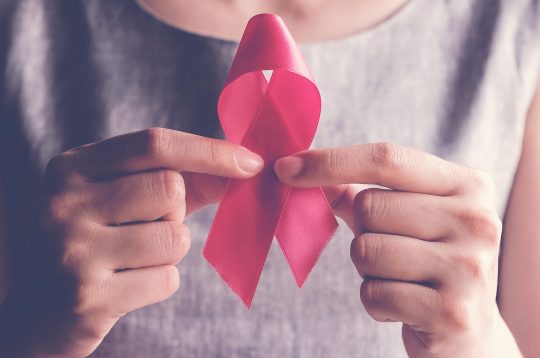 When you hear the word "cancer", life can change forever.
In most cases, a cancer diagnosis comes completely unexpected, yet it can destroy day-to-day life as you know it and cast doubt on plans for the future. For women diagnosed with cancer in particular, it also brings into question the possibility of having children.
" It is one of the hardest blows that life can give you – as a patient, as a relative and as a doctor in a specialty that, until 15 years ago, could do little to help. It was then that we pioneered the vitrification method, which opened up a wide range of possibilities in the field of fertility treatment. Among them, one group of patients who could benefit were young women diagnosed with cancer, many of whom have not had children yet, or simply not had the chance to ", said Dr. Javier Domingo, coordinator of the Fertility Preservation Program, which is free for cancer patients, at IVI Valencia in Spain.
Becoming a parent after cancer
In 2007, IVI created the "Becoming a Mother After Cancer" and "Becoming a Father After Cancer" programs, representing hope for men and women with a fight ahead of them. Since then, more than 1,400 women diagnosed with cancer have had their eggs frozen prior to chemotherapy or radiotherapy treatment. Both treatments can be highly effective at suppressing cancer cells, but can also cause irreversible damage to the reproductive organs. By freezing eggs prior to beginning treatment, women can face their battle with the knowledge that having a baby is still within reach in the future.
" There is no better gift than the 48 babies already born thanks to our fertility preservation program for cancer patients, with three more on the way. Babies long awaited by their mothers, by their families, they are a perfect example of the courage and bravery of these women in their fight against cancer ", added Dr Domingo.
For some women, the battle is twofold: to overcome the disease and to have a baby at the end of it. Gemma, now a mother of one after preserving her eggs, explains her motivation to have a family in the aftermath of her cancer diagnosis. " In addition to all the emotions you feel when you know you have cancer, there is also the devastating thought that, even if everything goes well and you get through it, you may not be able to have a family due to the effects of your treatment. The first thought is to stay alive, of course, but you also think about the consequences ".
A source of hope for the future
With the support of her partner and family, Gemma put herself in the hands of IVI at their Bilbao clinic and found, to her surprise, she was not alone: ​​" When I arrived and saw how many women were in the same situation, it gave me motivation to go ahead with it. My greatest hope was that everything would be very quick and easy, and it was. Once I began my cancer treatment, I started counting down the days until I could call my clinic and start trying for a baby. I was really looking forward to it ".
According to IVI, breast cancer is the most common type of cancer among women who freeze eggs to preserve fertility and accounts for approximately 65% ​​of fertility preservation procedures following cancer diagnosis at IVI's centers in Spain.
Many are young women with an average age of 32.5 years and plans to start a family in the future. Due to the damage that cancer treatments can have on fertility, they can make conceiving a baby no longer possible. However, modern assisted reproductive technologies signal there is hope, allowing women diagnosed with cancer to take action: "Although it may take a long time, you get there. You need to have hope because if you don't, it's over, "added Gemma.
" In October, the world places a special focus on breast cancer. The reality is that there will always be women struggling with this illness. That's why we work everyday to offer these patients the most advanced technology we have: to help keep on fighting, we want to provide peace of mind and the certainty that there is hope of becoming a parent in the future, whenever that might be ", concluded Dr Domingo.